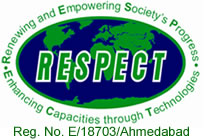 Respect
News
Workshop on Fire Safety in High-Rise Buildings: Management Strategies and

RESPECT and SAMSHODHAN announces one-day workshop on Fire Safety in High-Ri....

KEYNOTE SPEECH- Member, National Disaster Management Authority to Deliver K

Shri J K Sinha, IPS(rtd), Member (MOS status), National Disaster Management....

Maj.Gen (Dr) Bansal, Member, NDMA, TO DELIVER KAYNOTE SPEECH

Maj. Gen (Dr.) J K Bansal, Member, National Disaster Management Auhtority, ....

IFSI , Illinois University,(USA) KNOWLEDGE COLLABORATION

A contingent four global expert on emergency and disaster management under ....

Emergency Operations Center (EOC) & Disaster Response Operations

RESPECT has organised an International Conference on Emergency Operations C....
Photo Gallery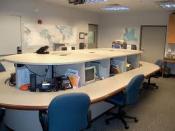 1306417870_eoc-bellycounty.jpg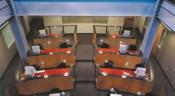 1306417871_eoc-12.jpg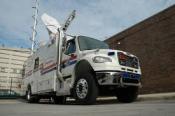 1306417871_eoc-chicago-onwheel.jpg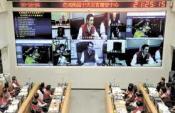 1306417871_eoc-chinapost.jpg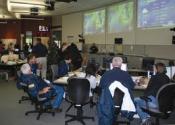 1306417872_eoc-11.jpg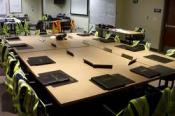 1306417872_eoc-ci.westJordan.jpg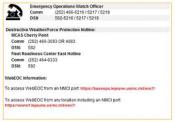 1306417873_eoc-cherrypoint.jpg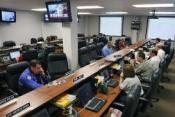 1306417875_eoc-10.jpg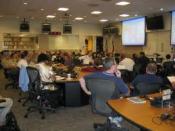 1306417875_eoc-autinsem.jpg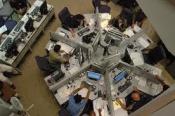 1306417876_eoc-alabama.jpg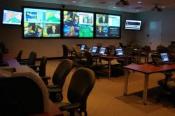 1306417876_eoc-ci.frisco-tx.jpg
Conference
Telemedicine for India
Health has become a major issue of concern with rising population, rising middle class segment, rising diseases and deteriorating infrastructures in India. 25% of the Indian population has access to Western (allopathic) medicine, which is practiced mainly in urban areas, where two-thirds of India's hospitals and health centers are located. Many of the rural poor must rely on alternative forms of treatment, such as ayurvedic medicine, unani and acupuncture.
25% of India's specialist physicians reside in semi-urban areas and a mere 3 % live in rural areas. As a result, rural areas, with a population approaching 700 million, continue to be deprived of proper healthcare facilities.. Percolation of health care services in India is, perhaps, following the foot prints of cellular services rollout (between 1995-2005) where most of the telecom service providers concentrated their resources in urban and Semi urban areas with "areas' revenue generation capability" as single major factor. Increasing middle class population with their improved economic conditions has increased heath care demand in urban and semi urban area which has further resulted into increased "health care service delivery gap" between urban and rural. India's healthcare infrastructure has not kept pace with the economy's growth.
The physical infrastructure for health serive delivery in India is woefully inadequate to meet today's healthcare demands, much less tomorrow's and will need finite time to reach a reasonable level. But, there is an urgent need to identify and implement required resources and strategy for bridging health care service delivery gap in urban & rural area.
One solution is telemedicine— the remote consultation, diagnosis, monitoring and treatment of patients via videoconferencing or the Internet, training/education and management of medical service providers in rural area. The exponential growth in the country's information and communications technology (ICT) sector, and plummeting telecom costs has made telemedicine as one of the viable strategy for bridging health service delivery gap between urban and rural.
Thus a logic consequence is having a common communication plate-form for health professionals, Governance, and technocrats to deliberate on the best practices and customize befitting telemedicine solution for India – a role RESPECT will play again in workshop on "teledicine for India" on 15th Dec 2011.
Event Center
Forth Coming Event
Previous Events
Announcements
Indian National Public Alert & Warning System

Indian National Public Alert & Warning System 2004 Indian Ocean Tsunami an....

Indian National Public Alert & Warning System

2004 Indian Ocean Tsunami and recent catastrophic disaster in Japan have re....
Past Event Gallary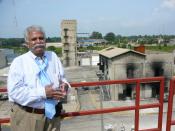 1311497235_att-IFSI-Visit 039.JPG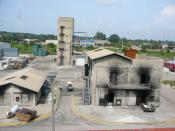 1311497279_IFSI-Visit 032.JPG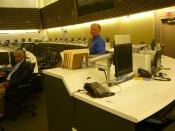 1311497334_att-IFSI-Visit 043.JPG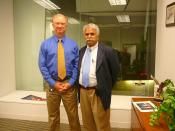 1311497378_IFSI-Visit 044.JPG