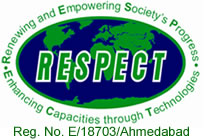 Respect
News
Workshop on Fire Safety in High-Rise Buildings: Management Strategies and

RESPECT and SAMSHODHAN announces one-day workshop on Fire Safety in High-Ri....

KEYNOTE SPEECH- Member, National Disaster Management Authority to Deliver K

Shri J K Sinha, IPS(rtd), Member (MOS status), National Disaster Management....

Maj.Gen (Dr) Bansal, Member, NDMA, TO DELIVER KAYNOTE SPEECH

Maj. Gen (Dr.) J K Bansal, Member, National Disaster Management Auhtority, ....

IFSI , Illinois University,(USA) KNOWLEDGE COLLABORATION

A contingent four global expert on emergency and disaster management under ....

Emergency Operations Center (EOC) & Disaster Response Operations

RESPECT has organised an International Conference on Emergency Operations C....
Photo Gallery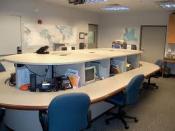 1306417870_eoc-bellycounty.jpg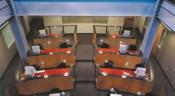 1306417871_eoc-12.jpg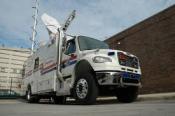 1306417871_eoc-chicago-onwheel.jpg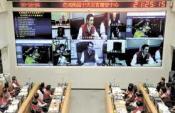 1306417871_eoc-chinapost.jpg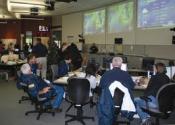 1306417872_eoc-11.jpg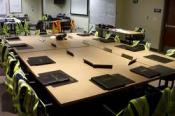 1306417872_eoc-ci.westJordan.jpg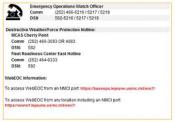 1306417873_eoc-cherrypoint.jpg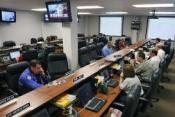 1306417875_eoc-10.jpg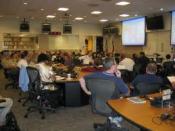 1306417875_eoc-autinsem.jpg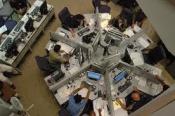 1306417876_eoc-alabama.jpg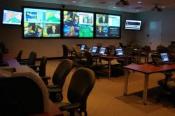 1306417876_eoc-ci.frisco-tx.jpg
Conference > Proceedings
Telehealth / Telemedicine Brian storming
Findings / Observations / Recommendations
The list of experts who participated in the "Brian storming session on telemedicine (Telehealth)" organized by RESPECT on 15th Dec 2011 is given as below.
1.





Mr. Rajesh Kishore, IAS, Principle Secretary (Health and family Welfare), Government of Gujarat
2.





Dr R.K.Dave (Adviser to GSDMA, GoG)
3.





Prof. K.V. Ramani, IIM- Ahmadabad
4.





Mr. Ravi Saksena (ISRO)
5.





Mr. B.S. Bhatia (ISRO)
6.





Dr. Anil Ved
7.





Dr. Tejas Prajapati
8.





Dr Shrikant Parik
9.





Mr. A.K. Gupta (DDK)
10.

Mr. J.K.Chandira (DDK)
11.

Ms Monika (IIPA)
12.

Ms Minakshi Singhavi (AIR)
13.

Mr. Rama Subramaniam
14.

Mr. Shard Raval (x-GoG)
15.

DIG (CRPF)
16.

Representative from GEC (Gujarat Ecology Commission)
17.

Representative from Selby Hospital
Issues Discussed:
Experts discussed and deliberated on various issues connected (directly or indirectly) with the health services specifically in the rural areas. The points deliberated and discussed included –
1.





Need for an effective health policy in the country
2.





Negative impacts of economic growth on the "rural health services"
3.





Health services across the country and deficiencies
4.





Possibility of bridging existing health service delivery gap in rural areas using "telemedicine"
5.





Telemedicine experiments undertaken by various Government and non-government agencies so far and their status
6.





Gujarat state Health Information System
7.





Use of broadcasting medium for improving health services in rural area
8.





Preventive telemedicine vs. use of Telemedicine for situation requiring medical specialists' intervention.
9.





Use of telemedicine in "synchronous" and "asynchronous" mode.
10.

Use of audio, video and data channels for synchronous and asynchronous telemedicine practices
11.

Using CSC (Community Service Centers) for Preventive telemedicine center
Outcome / Recommendations:
1.





National Health Policy, with short term and long term goals defined clearly should be the driver for defining, designing and implementing heath service delivery system for rural areas.
2.





Health Information Management system, currently being used by the state Government of Gujarat is an effective monitoring tools for managing health services effectively.
3.





"Telehealth" has a defined space in state health system for bridging "quality health service delivery gap" between rural and urban population.
4.





Telehealth system can be divided into two separate sub-system
a.






Telehealth system for preventive services
– community based Telehealth service centers










































































i.




CSC (Community service Center), DIT, GoI, may integrate "Preventive Telehealth service facilities". The existing CSC entrepreneur can be trained on basics and the procedures to be followed.








































































ii.




SOP (Standard Operating procedure) can be design and put into place at each CSC describing required guidelines.







































































iii.




Community Telehealth center will work in both asynchronous as well as synchronous mode with voice and data (email, documents, images etc) service only.
b.





Telehealth system to support "intervention" by medical specialist
– PHC based service centers










































































i.




SOP to be prepared and put into place for Telehealth services at PHC








































































ii.




Telehealth service at PHC will support both asynchronous as well synchronous consultations.







































































iii.




Telehealth service center at PHC will have blue tooth unable sensors for ECG, BP, HR, and Oximeter.






































































iv.




Telehealth center will have broadband internet connectivity, scanning, copying, faxing and FTP facility








































































v.




Telehealth center at PHC will have desktop VC facility.
5.





Each sub-system needs to have a defined architecture planning and policy guidelines for operation and management. Following three components need to be clearly defined
for both the categories of Telehealth delivery stated above-


a.





Clinical
aspect
b.




Technology &
c.





Administrative
6.





Based on research statics – one in five cases needs real time consultation, the Telehealth system can work in asynchronous mode majority of time. The emerging Telehealth system should use "hybrid configuration" i.e. voice data and voice+data+video planned meticulously based on the availability of commercial bandwidth resources.
7.





Private health facility centers follow specific business mode and may will extend their reach to remote rural location based on ROI.
8.






Health policy may consider including
UHSOF (Universal Health Service Obligation Fund)
with mandatory contribution from
private health service operators
/ providers
in line with USOF working in telecom sector (DoT, GoI).
RESPECT will work on conceiving; planning, designing and implementing one pilot each by creating a 1. CSC supported Preventive Telemedicine service center model and 2. A PHC supported Telehealth model having specialist intervention facilities.
Event Center
Forth Coming Event
Previous Events
Announcements
Indian National Public Alert & Warning System

Indian National Public Alert & Warning System 2004 Indian Ocean Tsunami an....

Indian National Public Alert & Warning System

2004 Indian Ocean Tsunami and recent catastrophic disaster in Japan have re....
Past Event Gallary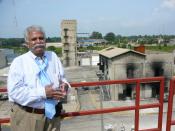 1311497235_att-IFSI-Visit 039.JPG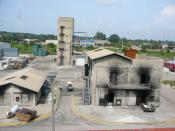 1311497279_IFSI-Visit 032.JPG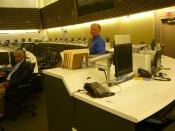 1311497334_att-IFSI-Visit 043.JPG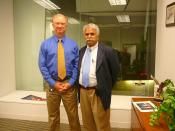 1311497378_IFSI-Visit 044.JPG