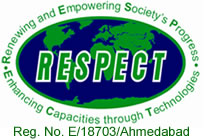 Respect
News
Workshop on Fire Safety in High-Rise Buildings: Management Strategies and

RESPECT and SAMSHODHAN announces one-day workshop on Fire Safety in High-Ri....

KEYNOTE SPEECH- Member, National Disaster Management Authority to Deliver K

Shri J K Sinha, IPS(rtd), Member (MOS status), National Disaster Management....

Maj.Gen (Dr) Bansal, Member, NDMA, TO DELIVER KAYNOTE SPEECH

Maj. Gen (Dr.) J K Bansal, Member, National Disaster Management Auhtority, ....

IFSI , Illinois University,(USA) KNOWLEDGE COLLABORATION

A contingent four global expert on emergency and disaster management under ....

Emergency Operations Center (EOC) & Disaster Response Operations

RESPECT has organised an International Conference on Emergency Operations C....
Photo Gallery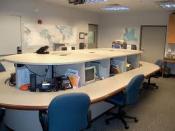 1306417870_eoc-bellycounty.jpg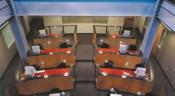 1306417871_eoc-12.jpg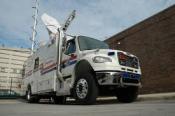 1306417871_eoc-chicago-onwheel.jpg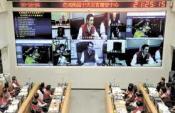 1306417871_eoc-chinapost.jpg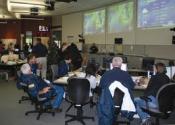 1306417872_eoc-11.jpg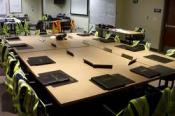 1306417872_eoc-ci.westJordan.jpg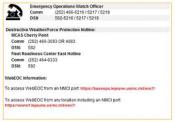 1306417873_eoc-cherrypoint.jpg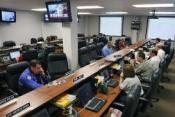 1306417875_eoc-10.jpg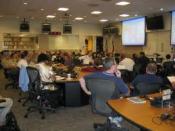 1306417875_eoc-autinsem.jpg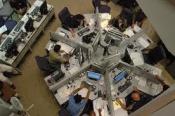 1306417876_eoc-alabama.jpg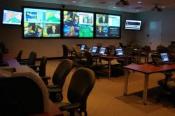 1306417876_eoc-ci.frisco-tx.jpg
Conference > Program Overview
RESPECT (a technology NGO founded by Dr R K Dave)
Successfully hosted - first Ever



Industrial Emergency Response Conferencein
in India

Industry professionals converged in Gandhinagar, Gujarat to get the latest updates on industrial safety and security, as the city hosted the 'Industrial Emergency Conference' on May 3-4, 2010. The highlights of the conference included expert national and international speakers, two full days of innovative interactive sessions and demonstrations and networking opportunities. The event enabled the participants to get acquainted with best practices, solutions and systems available for a safe and secure industrial environment.
The conglomeration of experts at the conference included -
member of the National Disaster Management Association, Government of India, officials from NIMD (Government of India), State Governments, PSUs (GAIL, IOC, ONGC etc). Director of Illinois Fire Service Institution, Illinois University, and Mr Richard Jaehne is specifically coming to participate.
Maj. Gen. J K Bansal, Member, National Disaster Management Agency, Government of India delivered Keynote address. Experts deliberated on – emergencies in Hydrocarbon industries, Oil spills and their management, Hazmat regulations and their management, Indian National Action Plan, and National Infrastructure. Protection Plan (USA). Three key panels – Hazmat panel, Emergency medical service response panel and conference panel covered various issues related to Industrial emergencies and their management. Conference technology partners, CISCO systems and IBM presented emerging technology solutions for managing industrial emergencies effectively, said Dr Roop Dave, conference advisor / organiser.
Delegates from various Hydrocarbon industries, industries such as Paramedics & Fire, Emergency Response Coordinators, Training officers, Operations Managers, Policy Makers in the industrial sector and emergency and disaster management took part in this important conference. Supported by GSDMA, CISCO systems and IBM this "Conference offered a unique – "Knowledge Sharing" opportunity on emerging technologies and practices between speakers from North America and Indian continent. With the tremendous growth in manufacturing in India, this was a critically important conference which highlighted many controllable and avoidable catastrophes that tend to come with industrial development.
Delegates from various states and Union Territories also attended the conference.
Event Center
Forth Coming Event
Previous Events
Announcements
Indian National Public Alert & Warning System

Indian National Public Alert & Warning System 2004 Indian Ocean Tsunami an....

Indian National Public Alert & Warning System

2004 Indian Ocean Tsunami and recent catastrophic disaster in Japan have re....
Past Event Gallary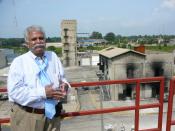 1311497235_att-IFSI-Visit 039.JPG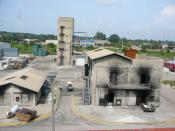 1311497279_IFSI-Visit 032.JPG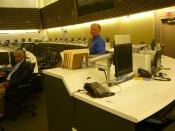 1311497334_att-IFSI-Visit 043.JPG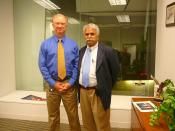 1311497378_IFSI-Visit 044.JPG