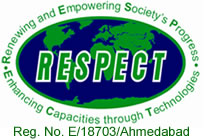 Respect
News
Workshop on Fire Safety in High-Rise Buildings: Management Strategies and

RESPECT and SAMSHODHAN announces one-day workshop on Fire Safety in High-Ri....

KEYNOTE SPEECH- Member, National Disaster Management Authority to Deliver K

Shri J K Sinha, IPS(rtd), Member (MOS status), National Disaster Management....

Maj.Gen (Dr) Bansal, Member, NDMA, TO DELIVER KAYNOTE SPEECH

Maj. Gen (Dr.) J K Bansal, Member, National Disaster Management Auhtority, ....

IFSI , Illinois University,(USA) KNOWLEDGE COLLABORATION

A contingent four global expert on emergency and disaster management under ....

Emergency Operations Center (EOC) & Disaster Response Operations

RESPECT has organised an International Conference on Emergency Operations C....
Photo Gallery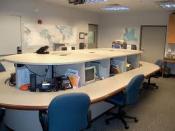 1306417870_eoc-bellycounty.jpg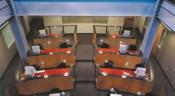 1306417871_eoc-12.jpg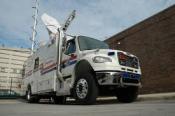 1306417871_eoc-chicago-onwheel.jpg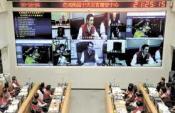 1306417871_eoc-chinapost.jpg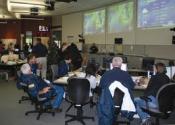 1306417872_eoc-11.jpg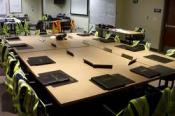 1306417872_eoc-ci.westJordan.jpg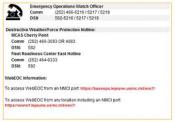 1306417873_eoc-cherrypoint.jpg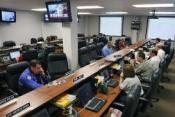 1306417875_eoc-10.jpg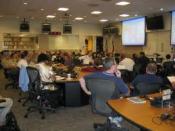 1306417875_eoc-autinsem.jpg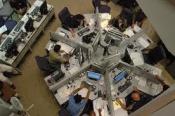 1306417876_eoc-alabama.jpg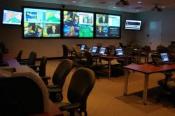 1306417876_eoc-ci.frisco-tx.jpg
Conference > Exhibitor Info
Respect's National Conference on Public Alert, Warning and Mass Notification System in India 2011 offers - an excellent opportunity for you!
If you are considering expanding your business and you are either local or located outside India then you should consider the facts:
Indian Government (central Govt, states and UTs) is working hard for enhancing emergency management capabilities under a standardized EOC regime. Revival and re-enforcement of public alert, warning and mass messaging system is an integrated part of capacity enhancement mission making society more resilient to emergencies and disasters.
Almost all States (29) are planning implementation of network of state wide EOCs and managed alert and warning systems. Consultants and sellers of products and services in this area have a tremendous opportunity to gain new business.
Considering the massive, recent, industrial growth that has forced India's law makers to initiate and enforce a structured approach to industrial safety they will realize that investing in this area, is no longer optional for industries in India. It is now mandatory!
Whether local or international exhibiting you are poised to make sales. Contact rkdave@resepct.org.in.
We will be inviting these organizations and many more:
National Institute of Disaster Management
National Disaster Management Authority
PSUs – safety and security managers
State Government Disaster Management Agencies / Authorities
State Institute of Disaster Management
Policy makers in industrial sector & emergency & disaster management
Emergency Service Functions Agencies –viz- Transport, Communication, Public Works, Firefighting, Information and Planning, Mass Care, Health and medical Services, Hazardous material, Food, Energy.
MT's/Paramedics
Fire and Police Chiefs
Emergency Response Managers
Operations Managers
Safety advisors/Managers
Medical Professionals
Safety Specialists
Quality Control Managers
Risk Safety Advisors
Loss Prevention Advisors
Corporate Security Managers
Utility Service providers (Water, electricity etc)
Telecom service providers
National Airport authorities
Port and Port trusts in India
Power generation and management
Oil and refinery sector
Hazmat industries
Manufacturers of Emergency Planning / mapping tools
Manufacturers of surveillance and Analytic Systems
OEM – networks and telecommunications
National and International Consulting agencies in emergency & disaster management
This is an excellent opportunity to understand status of public alert and warning system in India and reach the key decision makers such as State Government / PSUs ,emergency services coordinator and many others responsible for buying, specifying or recommending your product or service.
Event Center
Forth Coming Event
Previous Events
Announcements
Indian National Public Alert & Warning System

Indian National Public Alert & Warning System 2004 Indian Ocean Tsunami an....

Indian National Public Alert & Warning System

2004 Indian Ocean Tsunami and recent catastrophic disaster in Japan have re....
Past Event Gallary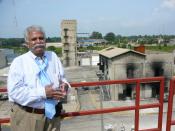 1311497235_att-IFSI-Visit 039.JPG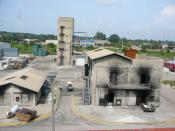 1311497279_IFSI-Visit 032.JPG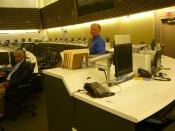 1311497334_att-IFSI-Visit 043.JPG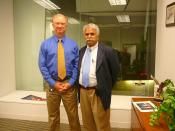 1311497378_IFSI-Visit 044.JPG