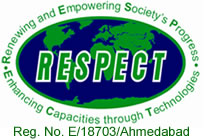 Respect
News
Workshop on Fire Safety in High-Rise Buildings: Management Strategies and

RESPECT and SAMSHODHAN announces one-day workshop on Fire Safety in High-Ri....

KEYNOTE SPEECH- Member, National Disaster Management Authority to Deliver K

Shri J K Sinha, IPS(rtd), Member (MOS status), National Disaster Management....

Maj.Gen (Dr) Bansal, Member, NDMA, TO DELIVER KAYNOTE SPEECH

Maj. Gen (Dr.) J K Bansal, Member, National Disaster Management Auhtority, ....

IFSI , Illinois University,(USA) KNOWLEDGE COLLABORATION

A contingent four global expert on emergency and disaster management under ....

Emergency Operations Center (EOC) & Disaster Response Operations

RESPECT has organised an International Conference on Emergency Operations C....
Photo Gallery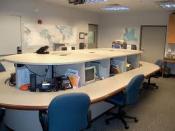 1306417870_eoc-bellycounty.jpg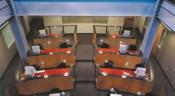 1306417871_eoc-12.jpg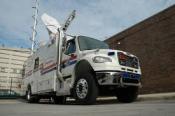 1306417871_eoc-chicago-onwheel.jpg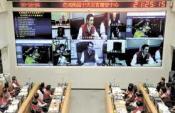 1306417871_eoc-chinapost.jpg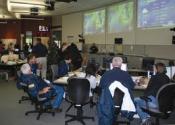 1306417872_eoc-11.jpg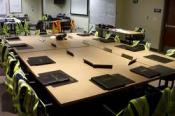 1306417872_eoc-ci.westJordan.jpg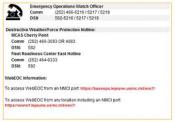 1306417873_eoc-cherrypoint.jpg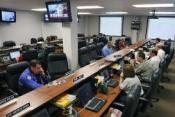 1306417875_eoc-10.jpg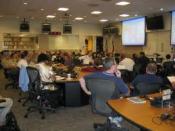 1306417875_eoc-autinsem.jpg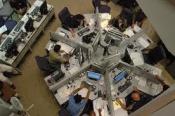 1306417876_eoc-alabama.jpg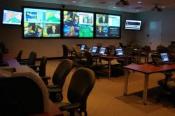 1306417876_eoc-ci.frisco-tx.jpg
Conference > Key Benefit
Emergency Management professionals, alert and warning experts and solution providers will converge in India to see get the latest updates on Public Alert, Warning and Mass Messaging System in India.
Highlights will include world-class, international speakers and subject matter experts from USA. Take always will include informative lessons learned, best practices, solutions and systems for Public Alert, Warning and Mass Messaging system.
Some of the benefits that you will receive from attending the EOC Conference:
Education and Training: A forum for current trends and topics, latest tools and technology.
Public Alert & Warning system Design and Implementation
Collaboration: A place for all levels of government, private sector, solution providers and related professions to exchange ideas.
Networking: More than 200 participants.
Products and Services: OEMs showcases technologies, products and services.
Expected Attendees will be from all disciplines including but not limited to:
National Institute of Disaster Management
National Disaster Management Authority
PSUs – safety and security managers
State Government Disaster Management Agencies / Authorities
State Institute of Disaster Management
Policy makers in industrial sector & emergency & disaster management
Emergency Service Functions Agencies –viz- Transport, Communication, Public Works, Firefighting, Information and Planning, Mass Care, Health and medical Services, Hazardous material, Food, Energy.
MT's/Paramedics.
Fire and Police Chiefs
Emergency Response Managers
Operations Managers
Safety advisors/Managers
Medical Professionals
Safety Specialists
Quality Control Managers
Risk Safety Advisors
Loss Prevention Advisors
Corporate Security Managers
Utility Service providers (Water, electricity etc)
Telecom service providers
National Airport authorities
Port and Port trusts in India
Power generation and management
Oil and refinery sector
Hazmat industries
Manufacturers of Emergency Planning / mapping tools
Manufacturers of surveillance and Analytic Systems
OEM – networks and telecommunications
National and International Consulting agencies in emergency & disaster management
Event Center
Forth Coming Event
Previous Events
Announcements
Indian National Public Alert & Warning System

Indian National Public Alert & Warning System 2004 Indian Ocean Tsunami an....

Indian National Public Alert & Warning System

2004 Indian Ocean Tsunami and recent catastrophic disaster in Japan have re....
Past Event Gallary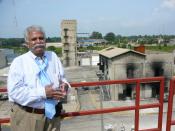 1311497235_att-IFSI-Visit 039.JPG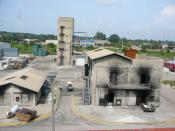 1311497279_IFSI-Visit 032.JPG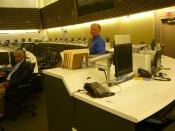 1311497334_att-IFSI-Visit 043.JPG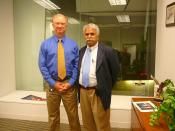 1311497378_IFSI-Visit 044.JPG